Whether your fleet is small or large, the fleet service San Diego from FTS Auto is your local resource for everything you need to maintain, repair, and keep your fleet in top working order.
Expert Fleet Service to Save Time & Money on Repairs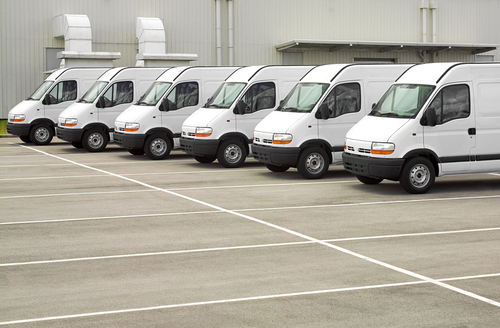 It's no secret that routine maintenance is the best way to prevent repairs. Having one or many of your fleet vehicles in the shop unexpectedly for repairs that remove days or even weeks from your workload will undoubtedly impact your bottom line.
Prevent unexpected and devastating repairs, replacements, and loss of road-time by partnering with a highly experienced fleet service San Diego.
At FTS Auto, we have the expertise, training, and over 20 years of experience to expertly manage the maintenance schedule for all of your fleet vehicles to catch anything that requires extra attention and help you prevent costly repairs and replacements in the future.
In other words, by providing quick and efficient routine maintenance in our shop, we help keep your vehicles on the road per your schedule and keep your business running!
Scheduled and Preventative Fleet Service San Diego
We provide all of the scheduled, preventative and urgent repairs your fleet vehicles may need at any given time, including:
Tires
Brakes
Batteries
Engine rebuilding and replacement
Transmission
Oil changes
Fluids and lubrication
Heating and cooling
Electrical and charging systems
Exhaust
Catalytic converter replacement
Computer diagnostics
Fuel injection services
Starting systems
Shocks
Suspension
Radiator
And more
Benefit from the NAPA Advantage
As a certified NAPA AutoCare Center, you can take advantage of industry-leading warranties of a minimum 2-years/24,000 miles on all repairs and services, and lifetime warranties on many of our premium parts.
Our top priority at FTS Auto is providing the highest level of fleet service San Diego at the best prices for your entire fleet.