FTS AUTO REPAIR SUPPORTS THESE ORGANIZATIONS: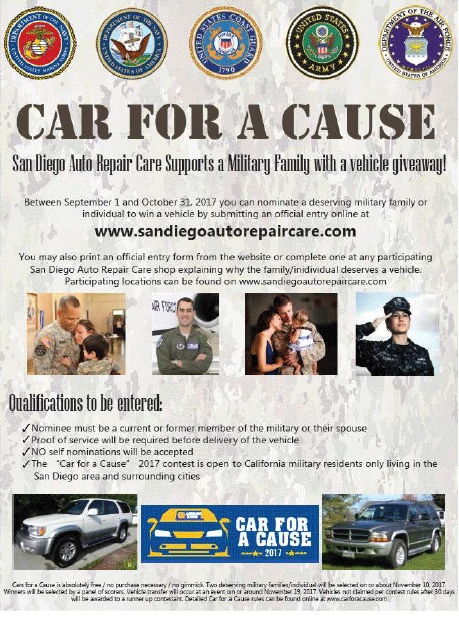 HELPING THE SAN DIEGO COMMUNITY
Service is what we do, but even more than that, it's part of who we are, as people and as a business. Our greatest passion is taking care of those who place their trust in us.
Get Back and Give Back
Each Year, San Diego Auto Repair Care volunteers time and energy to help individuals and groups in certain areas of our community without seeking anything in return. Help give back to others!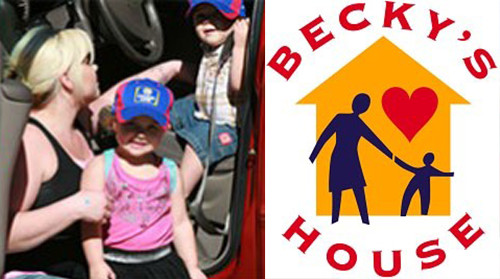 A NEW VAN AND AUTO REPAIRS FOR FAMILIES AT BECKY'S HOUSE
Owner FTS Auto Repair and the Napa Auto Repair Centers have repaired, serviced and donated a vehicle to a family in need from Becky's House® The San Diego County YWCA program helps victims of domestic violence and displacement. This donation provides much needed reliable transportation to a family that would otherwise be dependent on others or have to use public transportation for activities such as driving to work, going to doctor's visits or going grocery shopping. We know that having a vehicle is critical to a family's independence and self-sufficiency. FTS Auto Repair and the Napa Auto Repair Centers are honored to help Becky's House families and proud to be a part of the San Diego community. Additional collision and transmission donations provided by Carrillo's Autobody and Summit Transmissions. Insurance policies provided by Farmer's Insurance.

REFURBISHED SUVS AND AUTO REPAIRS FOR SAN DIEGO MILITARY FAMILIES
FTS Auto Repair and Napa AutoCare Centers teamed up with HOMEFRONT San Diego to help local military families facing transportation challenges while their loved ones are away on active duty. Through the generous donations and volunteer time of 10 San Diego Napa AutoCare Centers, HOMEFRONT presented their first refurbished SUV to one deserving military family in 2012 and is getting ready to donate another vehicle in 2013. FTS has also helped many other military families with much needed maintenance and service repairs.

FTS Auto Repair along with Napa has given away cars to needed familys here in San Diego, we are in the process of giving away 500.00 in parts & labor for vehicle repairs to a needed family in San Diego

As a local San Diego business that cares about providing exceptional service at a fair price, we are able to recognize this in other San Diego businesses. For health, nutrition, and fitness coaching we recommend Iron Orr Fitness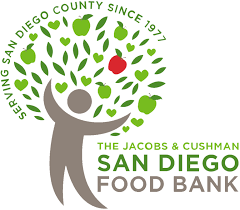 At FTS Auto we have set up a food drive with the San Diego Food Bank. We have thousands of families, men-women and children here in Americas Finest city that do not have enough to eat and with the holidays coming we should give what we can to help these families.