Meet the expertly-trained and experienced FTS Auto Repair Team: Nick, George, Nate and Miguel. Together these four have combined auto repair service of over 50 years. Nick learned the business first hand from his proud Dad Joe, and today mans the helm of one of San Diego's most trustworthy and respected auto repair companies. All of our technicians have over 20 certifications that give them the broad knowledge to perform sophisticated and highly technical repair and maintenance services. Don't let the dealerships fool you, an FTS Auto Repair Technician is equally, if not more qualified than a dealership technician.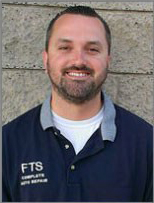 Nick Sciara
Owner
Nick started in the auto business when he was 11 years old, he would go to FTS on Saturday for a few hours and help clean up the shop, stock parts and separate the recyclable scrap metal. He instantly fell in love with the business. After high school he took some college business classes and worked as a part-time technician while going to school. After college he was offered a job as a technician on private jets. After two years his love for the automotive business pulled him back and he has been with FTS ever since. Running FTS is a dream come true for Nick and he hopes someday his son will follow in his footsteps.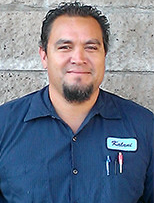 Kalani
Master ASE Certified Technician
Kalani is a Master ASE Certified Technician and has over 17 years of experience.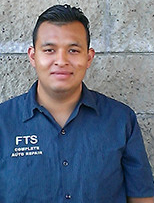 javi
Technician
Technician with over 7 years experience handling all basic repair and maintenance of our everyday vehicles.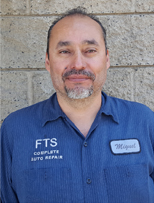 Mike
Technician
Technician with over 30 years experience specializing in classic and muscle car restoration along with standard service and repair.