At the FTS auto shop San Diego, we believe that every driver in our community deserves the highest level of service at reasonable prices. We offer a wide range of services, making us your final (and only) pit stop between getting the auto repair and preventative services you need and getting back on the road, safely.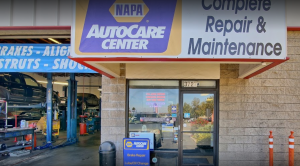 Preventative Maintenance and Urgent Repairs
Routine maintenance is the best way to prevent costly repairs for your vehicle down the road. We help our customers stay on top of any recommended preventative maintenance services as per your vehicle manufacturer's maintenance plan by outlining that plan for you and sending friendly service reminders.
If you experience any sudden issues with your vehicle and require repairs ASAP, we make it our top priority to accommodate you.
Scheduled Services & Major Restorations
We are a full-service auto shop San Diego and have the expertise and experience to handle any job you throw at us, including:
Scheduled Check-Ups:
Tires
Batteries
Belts
Fluids and lubrication services
Hoses
Oil Changes
Radiator services
Tune-ups
Preventative Maintenance:
Brakes
Alternator
Wheel Bearings
Mufflers
Exhaust systems
Charging and electrical
Engine rebuilding and restoration
Heating and cooling
Starting systems
Shocks and suspension
Transmission repair and rebuild
And more
From Mini Vans to Classic Cars
We service all vehicle makes and models, including classic cars and muscle cars. Whether you need a simple oil change, or you're looking to completely restore a classic hot rod, we welcome the challenge at the FTS auto shop San Diego!
Receive the NAPA Advantage
We are a certified NAPA auto shop San Diego and that means we adhere to a high standard for service, customer service, providing honest and fair price quotes, along with the best warranties in the industry. Our customers receive a minimum 2 year/24,0000 warranty on all repairs and services, and a lifetime warranty on many of our parts.