FTS Auto is a full-service auto repair shop San Diego, specializing in being the one-stop-shop our customers need for top quality service at reasonable prices.
Repairs for Right Now & Scheduled Maintenance for Later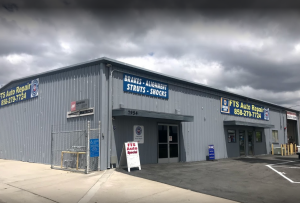 Accidents happen; we understand that perhaps more than anyone at our auto repair shop San Diego. Structural, mechanical and electrical issues and failures with your vehicle can happen when you least expect them. Our team makes it a top priority to tackle the repairs you need when you need them most.
There's a saying that goes "Maintenance is the mother of prevention," and we couldn't agree more at FTS Auto. Even when you may not be experiencing issues with your vehicle, scheduling routine maintenance services can help to prevent serious problems and repairs down the road by catching things that require extra attention.
Our scheduled maintenance services include:
Tires
Batteries
Belts
Fluids
Lubrication
Hoses
Radiator
Oil Changes
The preventative maintenance services we offer include:
Brakes
Wheel bearing
Alternator
Mufflers
Exhaust
Charging and electrical
Cooling and heating
Shocks
Suspension
Transmission
Engine rebuilding and replacement
And more
Basic Tune-Ups to Major Restorations
From simple oil changes to tire rotations to major repairs and restorations, we do it all at the FTS auto repair shop San Diego. We also welcome classic and muscle cars for complete restorations.
Customer Education & Empowerment
We understand how frustrating it is to feel pressured into buying a service or product. That's why we aim to make our customers feel confident and comfortable with every service decision they make with education throughout the entire process.
Industry-Leading Warranties and Rates
Being a certified NAPA auto repair shop San Diego, we offer the best warranties in the industry. All services receive a nationwide warranty good for a minimum of 2 years/24,0000 miles. This certification also means that we are committed to providing fair and reasonable prices for all services and parts.