If you need to complete a smog check San Diego for your vehicle under California vehicle emissions control laws and regulations, FTS Auto is a licensed smog inspection station for San Diego residents.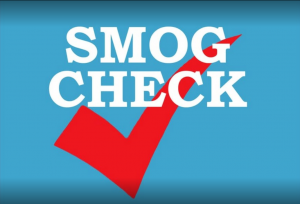 California Smog Test Rules
In California, all vehicles are required to have smog tests except diesel-powered vehicles that are year model 1997 or older or with a Gross Vehicle Weight of more than 14,000 pounds.
Additional vehicles that are exempt from smog tests are:
Electric cars
Natural gas-powered vehicles over 14,000 pounds
Motorcycles
Trailers
Gas-powered vehicles year model 1975 or older
San Diego is among the six counties that require smog inspections and certifications for renewal of registration within certain zip codes only. Visit this page to enter your zip code and see if it is included.
Do I Need a Smog Check Test?
Vehicles that are registered in areas that require biennial smog certification are required to provide evidence of a smog check test every other renewal period (every two years).
Owners of vehicles that are 8 model years old or younger need to pay an annual smog abatement fee for the first 8 registration years. After year 8, they will be required to submit a completed smog test every two years.
If you aren't sure whether or not you need to get a smog check test, the registration renewal notice you receive in the mail will tell you whether your vehicle requires a smog certification.
Where to Get a Smog Check San Diego
FTS Auto is one of California's Test-and-Repair Stations, and we're licensed to perform smog inspections in addition to any repairs your vehicle needs.
To complete the smog check test, you will need to bring your driver's license, proof of insurance, title, and registration.
We are able to certify your vehicle and provide the certification right here at our shop.
For more information regarding California smog test requirements, visit this page.